Common Themes in the Best & Worst Cities for Working Women
Workplace equality is top-of-mind for most organizations nowadays, as it should be. But the best of intentions doesn't always translate into success and some cities offer workplaces that are more woman-friendly than others. Looking at factors such as paid maternity leave, gender pay equity, schedule flexibility and the percentage of women in managerial positions, certain common themes jump out when looking at the best and worst places for working women.
Ranking the Best and Worst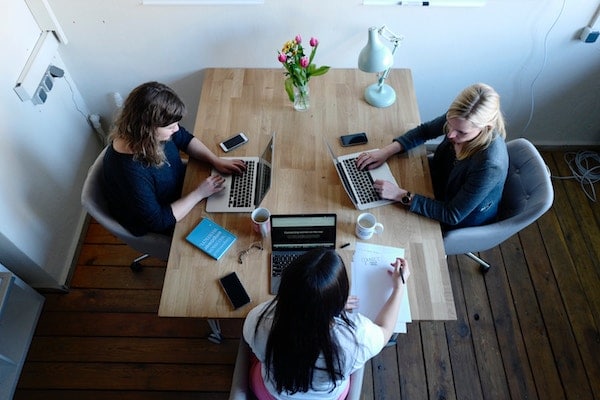 Studies show the best places for working women are states that choose Democratic presidential candidates and those on the East and West coasts or north of the Mason-Dixon Line. The worst places tend to be in the South, in religiously or socially conservative states, and places lacking female legislative representation. This is hardly surprising given the bigger emphasis placed on traditional gender roles in areas with more conservative values, such as the South and Midwest.
A personal finance website geared toward consumers, MagnifyMoney, recently published a list of best and worst places for working women. They analyzed and ranked the 50 largest U.S. cities based on eight factors affecting women's abilities to achieve financial and professional success. The best places for working women are: 
Washington, D.C. #1 overall thanks to a high percentage of managerial jobs held by women, generous parental- and pregnancy-leave policies, and the most affordable child care costs in the top 10 cities on the list.
Boston; Providence, R.I.; and Sacramento, Calif., thanks to their high rates of women in management.
Seattle and San Diego due to the high number of women-owned businesses.
Minneapolis has the lowest unemployment rate for women in the cities surveyed and the highest percentage of working women covered by employer health insurance.
Denver boasts low unemployment among women.
Los Angeles has the lowest gender wage gap between women and men (11.2 percent).
Cities that offer women the least-favorable economic conditions, public policies and leadership opportunities include:
Charlotte, N.C. finished dead last because of nearly nonexistent parental protection and expensive child care (more than 25 percent of their paychecks, on average).
Memphis, TN, has low female representation in state legislative offices and a high unemployment rate for women.
Birmingham, AL also has a low rate of female political representation.
Miami. Less than half of working women receive employer-sponsored health coverage.
New Orleans has the widest gap in earnings between men and women of all 50 cities studied (26.6 percent).
Oklahoma City and Salt Lake City have low percentages of women in management and SLC has a wide gender pay gap.
Houston has fewer women in management than any other city studied.
Detroit has a high unemployment rate for women and a large gender pay gap.
While it's hard to tell just how much of an effect a region's geography, social conservatism and political preferences have on women-friendly workplaces, it's clear a correlation exists. Social and religious conservatism color views on a woman's role outside the home in these parts of the country. There is a bright side, however: with an increasing number of women holding political positions of power, there will inevitably be a shift in focus on improving conditions for women in the workforce.