Continuous Feedback vs. Annual Performance Evaluations
Performance reviews are a necessity in the workplace, but employers are making a shift away from annual reviews toward a continuous feedback model. Adopting one for your practice is beneficial in several ways, though there are some drawbacks, as well.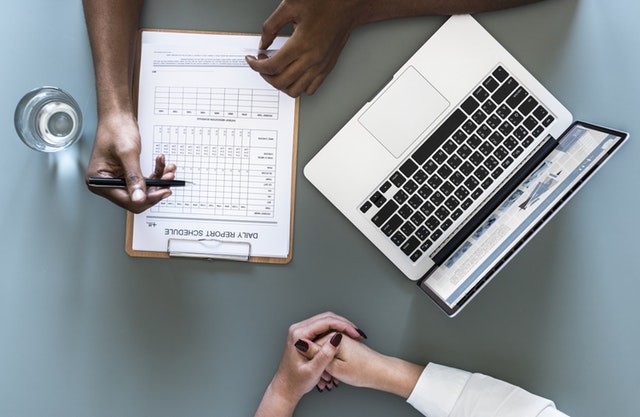 Many HR professionals view annual performance reviews as a necessary if unpleasant chore. Completing them requires a lot of time, and because of their infrequency, goals are often out of date or irrelevant by the time another year has passed. In short, they aren't always an accurate reflection of an employee's contributions to the organization.
New communication technologies present opportunities for businesses to rethink their performance review models. It is now possible to exchange real-time feedback, with an emphasis on those tasks and goals that are meaningful at that particular moment. Instant access to this information results in improved collaboration between employees, more creative problem-solving, and fewer biases. Additionally, when employee satisfaction is tracked on a continuous basis rather than annually – as is the case with many companies – engagement and retention rates improve. It's easier to address challenges and implement changes that correct problems immediately, rather than let them continue without resolution for months at a time (or longer). Employees who require new skills have an opportunity to receive the necessary training when it's most relevant. Sounds pretty good, right?
There are downsides to the continuous feedback model. The sheer amount of data available can be overwhelming. Feedback is available from so many sources – software, mobile apps, email, in-person, etc. – sifting through it all and deciding what is most important may prove challenging. Too much information with too little detail is counterproductive to your long-term goals. How to ensure your new continuous feedback system is providing optimal efficiency, then? The following tips will help you build a system that works:
Create a single feedback dashboard that enables you to enter, search, sort, and review the feedback you want to see most.
Categorize feedback by type (performance objectives, peer recognition, skills acquisition, etc.) and link it to both individual and company goals.
Encourage employees (and managers) to use the system regularly, stressing the importance of timely responses.
Make the system simple and easy to use. Provide company-wide training and make it available from multiple devices to encourage easy access. The more convenient it is, the more likely your staff is to "buy in."
Making the switch from annual to daily conversations requires a change in thinking, but doing so will lead to improved productivity, satisfaction, and retention – all good things for both you and your organization.