Digital Skills Gap Affecting Workplace Productivity
There are many barriers to a productive workplace in today's business climate. One that few people consider is the growing digital skills gap among employees in the U.S.
1 Out of 3 Employees Lack Crucial Digital Skills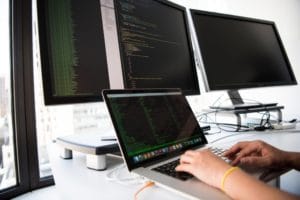 Digital skills are essential not only for IT professionals nowadays. The truth is, virtually everybody in your organization relies on digital skills to some extent—even if you (or they) don't even realize it. Health care workers, for instance, must access EHRs and instruct patients on how to use portals and smartphone apps; operate electronic equipment; and even just log onto a computer every day. Yet an estimated one-third of U.S. employees in the manufacturing and health care industries are seriously lacking in crucial digital skills, according to the results from a recent survey administered by the French-based Organisation for Economic Cooperation and Development (OECD).
The group most likely to suffer from a lack of key digital skills are workers aged 45 to 54. 29 percent of these individuals have no digital skills, defined as:
The inability to complete four out of six basic computer tasks
A complete lack of prior computer use
An unwillingness to take a computer-based assessment
Those most likely to be affected have a high school diploma at best and tend to be low-income earners, males, and possess limited English skills—but they are not the only ones suffering from a lack of digital skills. Even 20 percent of supervisors have no digital skills and one-third have limited digital skills, which are defined as an ability to complete simple, uncomplicated tasks such as sorting email or highlighting screen text. And 29 percent of employees between the ages of 16 and 34 have only limited digital skills.
At the same time, the demand for digital skills is growing. By the year 2024, the number of jobs requiring these skills is expected to grow by 12 percent. Even occupations that have been largely technology-free—think of construction jobs and janitorial work, for example—are moving in that direction.
Employers can help workers lacking in these skills by offering apprenticeships and training programs. If this seems daunting, try establishing partnerships with adult education programs (be sure to compensate employees for any mandatory after-hours work) or other employers in related industries. And remember, everybody benefits from acquiring digital skills in today's increasingly technology-driven workplace.