Direct Mail: an Essential Component in Digital Health Care Marketing
In this digital age, you might think of direct mail marketing as being passé. While it may not have the attention-grabbing allure of splashy digital ads, direct marketing remains one of the most effective ways of attracting new patients and strengthening existing relationships. As such, it remains an important component in your overall health care marketing plan.
How Direct Mail Can Complement Your Digital Marketing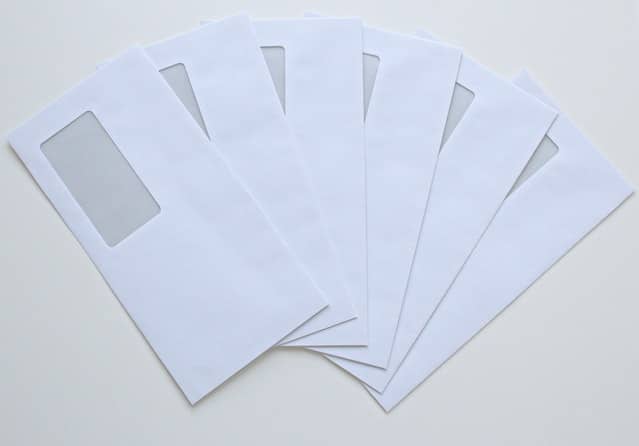 When developing your digital marketing strategy, keep in mind that for all its benefits – including easily measurable results and cost-effectiveness – digital advertising has become so pervasive, many consumers inadvertently tune it out due to the large number of ads they are being bombarded with on a daily basis. Ironically, oversaturation was one of the complaints of direct mail advertising in the past.
Fortunately, that medium has evolved. Direct mail is now faster, more targeted, and more relevant than other forms of communication, thanks in large part to the influence of technology. Digital certainly still has its place, but the most effective marketing strategy involves a combination approach using both direct mail and digital campaigns. Utilizing both leads to higher response rates and more conversions, which in turn create a better return on investment. One study shows that consumers who receive direct mail offers remember the brand 75 percent of the time; with digital offers, that rate drops to 44 percent. Clearly, there is a benefit to incorporating both into your marketing efforts!
In order to improve the effectiveness of your overall marketing strategy, try the following tips:
Strategically target new patients. Targeted direct mail not only boosts awareness of your practice; it can be used strategically to send potential new patients to your website for more information. Sending direct mail pieces to specific zip codes will result in the best overall results.
Expand your digital campaigns. Take advantage of your existing software to expand your marketing efforts. If you regularly send an email newsletter to subscribed patients, some service providers allow you to create a direct mail piece at little or no additional charge. Customized messages that include a patient's name generate a more positive emotional response; studies show that personalization can increase the response rate of direct mail advertising by as much as 500 percent.
Use retargeting to send potential patients back online. Retargeting is a marketing practice that involves contacting a consumer who has browsed for a product or service online or cancelled a purchase transaction before completing it. Automated software can generate direct mail ads for these potential patients, such as a postcard encouraging them to schedule an appointment with your practice. Retargeting is more effective than a typical direct mail piece, as the consumer has already expressed an interest in the brand.
Remember, when it comes to your marketing plan, a multi-channel approach usually results in a wider reach and better ROI. Combining digital campaigns with direct mail is a great place to start.