Email Marketing for Health Care Providers
Despite the rise in popularity of texting, email remains a very effective marketing tool. When the information you wish to convey is longer than a few hundred characters, email is the best way to get your message across. While you can never be entirely sure your emails aren't being deleted, marked as spam, or simply ignored, there are strategies you can utilize to strengthen your email marketing efforts.
How to Make Your Email Marketing More Appealing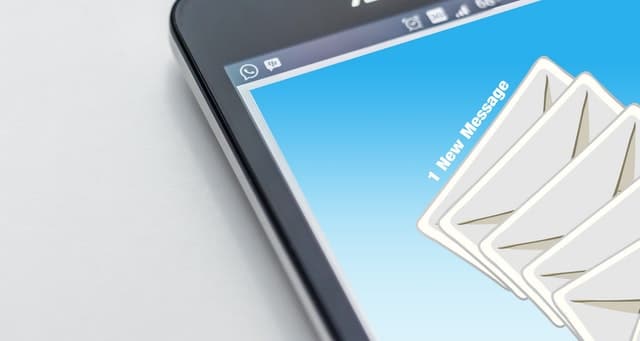 The following tips should help boost your open rates and make your email marketing more effective.
Compile – and grow – a subscriber list. Your patient database serves as a ready-made list of email recipients, but don't be content to rest on your laurels. Increasing your revenue is dependent upon growing your list. Look for opportunities wherever you can; offer prospective patients the chance to opt-in to email lists through your website and newsletters.
Engage your readers so they'll respond. Engaging patients is the key to keeping them satisfied and feeling like you care but sending out promotional information isn't good enough. Tempting them to respond relies on getting creative. Make your subject lines catchy, personalize your emails with the recipient's name, aim for a conversational tone, and focus your content on topics that are interesting and relevant to your subscribers.
Keep your emails out of the dreaded spam folder. To prevent your emails from ending up being marked as junk, make sure to send them only to people who have subscribed; provide an option for unsubscribing; and be as professional as possible by refraining from all capitals, excessive exclamation marks, emoticons, and hyperbole, and make sure any HTML code is formatted properly.
Don't be overly wordy. Large blocks of text are an immediate turn-off for many. To ensure people don't immediately hit "delete" after opening your email, keep your content clear and succinct. Break up the text with visuals and don't be afraid to use bullet points.
Make sure there's a CTA. The goal of email marketing is to drive people to your website or, better still, into your practice. Make sure to include a call to action (e.g., "read more here," "schedule an appointment," etc.) and don't bury it someplace where it is unlikely to be seen. Large, visually appealing buttons work very well.
Ensure your emails are mobile-friendly. According to statistics, 73 percent of recipients open their emails on smartphones and tablets, so be sure to make them mobile-friendly by optimizing them for smaller screens.
Test before hitting send. One of the biggest potential pitfalls you can make is sending out a batch email without making sure it's properly formatted and doesn't contain any errors. Send a test message to yourself and a few other key staff members to ensure they open properly, look good, and all links work as they should. View them on several different platforms if possible.
Offer value. Inundating your subscribers with too many emails is likely to cause them to ignore you, or worse, hit the unsubscribe button. Choose a frequency that isn't too overwhelming (we suggest no more than once a week) and make sure your messaging provides value. Educate your readers about new products and services and offer them tips and information on common health ailments, to help drive up interest.