Handling Unpleasant Conversations with Professionalism
Managers and HR professionals must deal with a lot of moving pieces to keep operations running smoothly. Sometimes, those duties involve having difficult conversations. From meting out disciplinary measures to letting internal applicants know they didn't receive a requested promotion or raise, these talks can be stressful for everybody. Knowing how to handle them professionally will go a long way toward improving the experience.
These Three Questions Will Help Guide You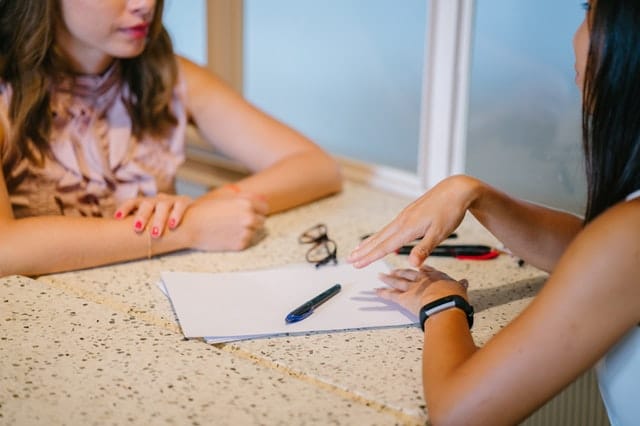 How you approach unpleasant conversations is key, according to the experts. Your first step should be acknowledging to yourself that some conversations are going to be awkward or upsetting. Andrea Lee, CEO of Thought Partners International and author of We Need to Talk: Your Guide to Challenging Business Conversations, suggests asking yourself three questions before sitting down with the person you'll be speaking with:
Where are we now?
Where are we going?
How would we like to get there?
Breaking down the conversation beforehand in this manner will help eliminate assumptions from both parties.
Using the example of choosing one applicant over several others for a promotion, Lee suggests structuring the conversation like this:
Manager: "Why does each of you want to work on the new project, and what do you hope to get out of it?" This addresses the first two questions, "Where are you now?" and "Where do you want to go?"
Applicant #1: "I want to do it because I'm already doing similar work, and it will be easy for me to get it done well without additional training. I think it will be a cost-saving if I'm assigned to the project."
Applicant #2: "I want to do it because I have a better relationship with the people involved. They really like me and I think they might bring us more business if I can be the one to wine and dine them."
Applicant #3: "I should be the one to do the project because I'm new and so far I don't have any projects. I'll be able to pay the most attention to the project and get it finished."
Now, it's time for the manager to address all three questions by crafting a response such as this:
Manager: "That's really clear; thank you for your answers. I want to be clear about my thoughts here, too. We really need to work more efficiently, and bringing in new business this quarter as a priority. Applicant #1, I believe you would do a great job, but with your experience, my request is that you focus on getting your current priority project done ahead of schedule, and let's meet separately to talk about your development opportunities. Applicant #3 isn't qualified to go out and bring in new business quite yet. Applicant #2, it's true, you might be able to attract more business from this project, so I'd like you to go to the initial project planning meeting and grease the wheels with additional business development in mind."
These questions help the manager identify each applicant's motivations, and are phrased in such a way as to appear neutral and unbiased, bolstering credibility and eliminating any perceptions of unfairness. It's important to keep emotion out of challenging conversations; this tends to cloud judgment and can create awkwardness on both sides. Forget about the past; start with a clean slate and let your initial three questions guide you the rest of the way.