How to Avoid Embarrassing Yourself at the Office Holiday Party
Office holiday parties are an excellent opportunity for you to cut loose and have a little fun with your coworkers, forgetting about job-related stress for a few hours while you enjoy good food, tasty beverages, and lively entertainment. But they are a potential landmine of embarrassment if you refill your eggnog too many times. The best strategy for enjoying your company's holiday party without risking shame the next day? Like The Eagles sang, take it easy.
Getting the Gossip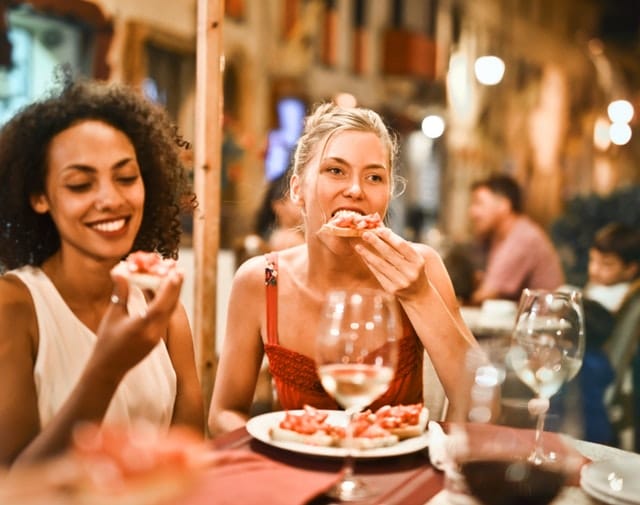 A recent survey in the New York Post found the odds of embarrassing yourself during a holiday office party and saying or doing something you'll regret later are about one in three. Ho-ho-how is this so? According to the article, which surveyed 2,000 office workers, one-third said something they regretted, while 40 percent had encountered after-hours office drama. The reason is pretty straightforward: free alcohol and a party-like atmosphere are a combination that just begs for trouble.
Office parties are fertile breeding grounds for gossip and rumor, as well as lowered inhibitions. According to the survey, the average worker hears seven new bits of gossip during the holiday party, and 37 percent witness coworkers getting romantic during the festivities. Before scoping out the mistletoe and planting a kiss on somebody you cross paths with in the copy room or by the water cooler every day, consider this: there will be plenty of cameras and smartphones on hand, so what you think might be a private moment could end up splashed all over social media the next day. That's not only bad for your career; it could spell disaster for your relationship if you are in one!
It's not all doom and gloom, of course. The majority of employees (three out of four) look forward to office holiday parties, consequences be damned. And while there is always going to be that one guy drinking too much spiked punch and making questionable decisions, others have a more positive experience. 35 percent of respondents have witnessed an otherwise shy or reserved coworker coming out of their shell during the holiday party, and nobody would claim that's a bad thing!
The following are what employees look forward to most during their office holiday parties:
Socializing with coworkers (60 percent)
Eating good food (54 percent)
Free alcohol (44 percent)
Hearing office gossip (29 percent)
Mingling with the boss (25 percent)
There's no reason you can't have a perfectly enjoyable time at this year's holiday party. Just remember that there can be long-term consequences if you don't show a little restraint. The celebration may be fleeting, but social media is forever.