How to Improve Office Morale
While it is no surprise that one of the main reasons your employees come to work is for the steady paycheck, that does not mean it should feel that way. A positive morale can help lead to an improvement in attitude, satisfaction and confidence in your employees. Who wouldn't want that? Below are our tips for boosting employee morale.
Encourage breaks.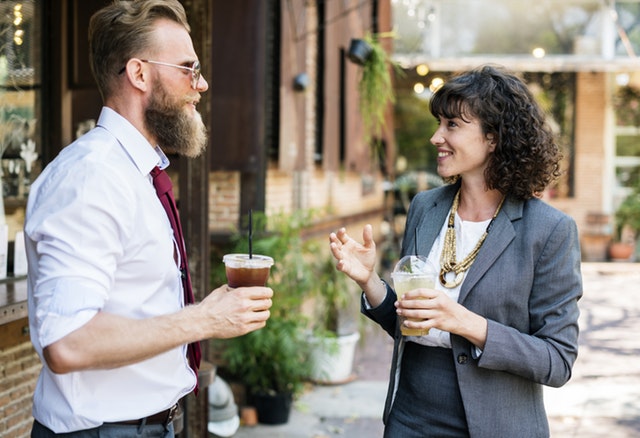 According to a survey by Right Management, 39 percent of employees stay at their desk during lunch, and 28 percent report that they rarely take lunch breaks at all. In total, 81 percent of workers are not taking a full lunch break. Encourage morale-boosting habits like taking walks or visiting local restaurants during lunch.
Incentivize exercise.
Again, lunchtime is a great time for exercise to help your employees break up their days. If this isn't possible, you can encourage before or after work exercise by covering the cost of gym memberships or other wellness activities. Even covering partial memberships are an excellent benefit your employees will love.
Offer professional development programs.
Show your employees you value them by helping them reach professional goals. Pay for trainings, offer tuition reimbursement and allow flexibility for employees in school or pursuing certifications. This will not only boost your employees' self-esteem, it will create a more competent work force.
Increase PTO.
Whether it's an extra day off for birthdays or the incorporation of mental health days to let your employees relax and rejuvenate, extra days off will greatly help employees feel rested and restored for work.
Implement a lenient inclement weather policy.
Your employees may not be used to driving in inclement weather, and even if they are, they may not feel comfortable. Furthermore, sometimes employees have children whose schools close even when your office does not. If your employee does not feel comfortable commuting to work in questionable conditions, don't pressure them to do so.
Cater meals.
Have you ever been incentivized to show up to an event because they offered free food? Imagine how your employees would feel if they didn't have to pack a lunch quite as often. If you have a small office, consider having lunch catered for employees' birthdays; if you have a larger office, have all-company meetings catered. Your employees will pay back their appreciation.