Is TikTok the Next Big Marketing Tool?
If you think TikTok is the sound a clock makes, you haven't been paying attention to the latest social media trends. TikTok is a social media app that is rapidly building up a following and has marketers pondering its potential in their efforts to raise brand awareness. TikTok might even have a place in your practice's marketing mix.
TikTok's Appeal to Consumers and Brands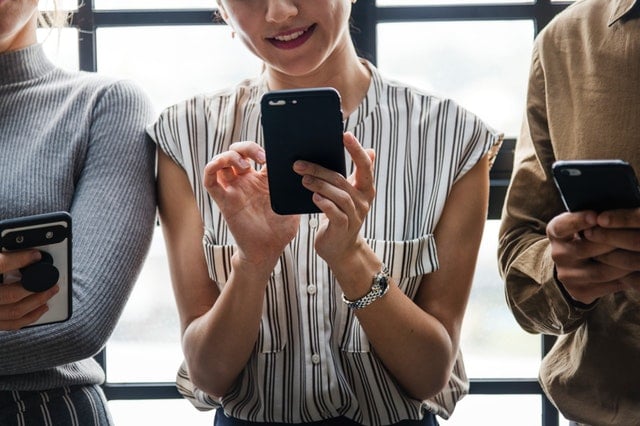 TikTok is a social media app that allows users to create and share short-form videos. It is available for both iOS and Android users and became the most-downloaded app in the U.S. last October. Marketers are excited over its potential to reach a younger audience, prompting big brands such as Nike, Coca-Cola, Sony and Red Bull to experiment with using the app in their advertising and marketing efforts.
German football club Bayern Munich is one such early adopter and is already seeing success; in its first month since launching on the platform, their page gained 75,000 fans and their posts were viewed over four million times. Felix Loesner, the firm's head of social media, explains TikTok's appeal. "We can reach a younger target group via creative storytelling," he says, "from which we are seeing high interaction rates." The goal is to reach one million fans by the end of 2019, an accomplishment that will be dependent upon producing four to five weekly clips, many of them showcasing the team's players performing dances – a strategy that has led to viral posts for Bayern Munich.
Because marketing on TikTok is in its early stages, utilizing the platform now means you'll have less competition and incur lower costs when compared to marketing on more-established social media platforms such as Instagram and Snapchat. Inexpensive viral marketing campaigns like those enjoyed by Bayern Munich can generate engagement far more cheaply than similar ads on more popular but crowded platforms.
TikTok isn't linked to Facebook, Google or Amazon like other popular apps, making it easy for brands to drive followers from other platforms to TikTok instead. Red Bull has utilized this approach and seen its audience jump to 2.4 million followers over a short time period. Users applaud the freedom (there's no need to sign in using their Facebook account) and find the app's creative aspects especially appealing; it is easy for them to turn ordinary clips into creative, eye-catching videos. TikTok envisions turning its users into budding videographers in much the same way Instagram has focused on making its users photographers.
With its growing popularity and untapped potential, TikTok might be an inexpensive tool for your marketing arsenal.