Laughter is the Best Medicine
Hospitals can be scary places, especially for kids. To help reduce their stress and make visits a little more pleasant, some health care workers dress up like clowns to entertain and amuse these young patients. This should come as no surprise to viewers who enjoyed the 1998 Robin Williams film Patch Adams, which was based on the real-life adventures of Hunter "Patch" Adams, a clown who has entertained children and adults in healthcare settings since the 1970s.
The Role of Health Care Jesters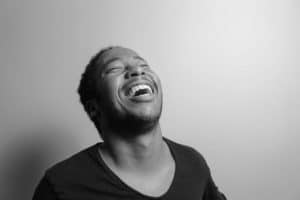 Medical clowns, also known as health care jesters, play an important role in patient care all over the globe. Their numbers have increased as professionals recognize the benefits that performance art can bring. They make potentially frightening situations more pleasant by calming down patients who are facing serious health concerns.
The evidence isn't just anecdotal. Results from a 2008 study showed that medically trained clowns were able to help alleviate preoperative anxiety in children preparing for anesthesia and outpatient surgery. Children at a hospital in Israel were divided into two groups: one met with a medical clown for 20 to 30 minutes, while the other was provided with midazolam, a sedative. The kids who met with the clown before receiving anesthesia exhibited the same levels of anxiety as those who were given the tranquilizer upon entering the operating room. Children who were sedated with an anesthesia mask displayed more anxiety than either of the other groups.
Kids with autism spectrum disorders, burns that require frequent and painful bandage changes, and other medical conditions can also benefit from health care jesters studies show. In fact, clowns can also help some adults, such as those with dementia and other serious illnesses. Their psychological well-being shows improvement after watching in-hospital clown performances.
Hunter "Patch" Adams isn't the only medical clown to perform for patients. Matthew Wilson, in a recent TED talk, shared stories about his interactions with cancer patients and medical staff. His work providing entertainment in times of stress and uncertainty has enabled him to connect with patients and their families, earning their trust and helping them through tense times.