Marketing Leads to Diversity in the Workplace
Today's generation – led by Millennials and the newest demographic, Generation Z – are sounding the battle cry for diversity in the workplace. Indeed, in a 2017 study asking participants to rank the importance of a diverse workforce on a scale from one to ten, the average response was 7.5 – and almost 30 percent ranked it a solid 10. Few would argue that inclusion is anything but a positive, but boosting diversity in the office can sometimes prove challenging. One area that might improve your efforts is marketing.
Attracting Millennials to Improve Diversity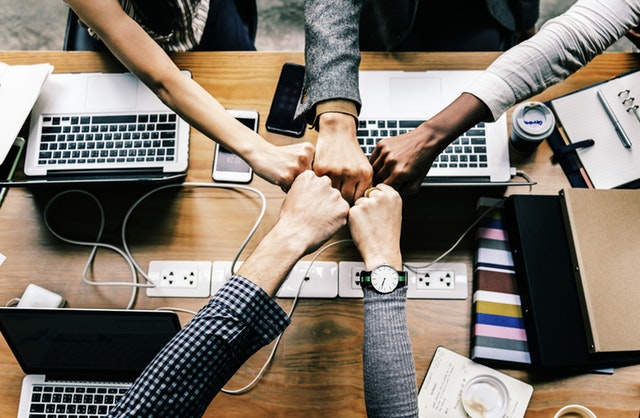 With Millennials now making up the largest percentage of the workforce, and their Gen Z counterparts lurking not far behind, attracting this talent to your practice depends largely on fostering an environment of inclusivity. Compared to their predecessors, Millennials care more about where they work and look for jobs they feel will create a positive impact on both their careers and the world at large. They care less about perks and focus more on the overall culture of an organization.
This is where your marketing team can make a difference. It is this department that is typically responsible for creating content for your organization, and each piece generated is a direct reflection of your practice. Through both words and pictures, your content has the ability to promote an atmosphere of inclusivity. Conversely, through the wrong messaging, it may serve to indicate otherwise.
Promoting Diversity Through Content
There are many strategies your marketing team can take to promote diversity through the content they generate. Gone are the days where ads center around white males – at least if you hope to attract top talent to your workplace. Try the following tips:
Utilize stock photography wisely. TONL and Blended Images are two good sources for showing people of color. The Noun Project does the same for icons.
Include preferred pronouns in company email signatures and business cards. This helps prevent others from presuming gender and encourages openness to all, including closeted employees who may otherwise feel uncomfortable.
Systemize your brand guidelines, as well. Candidates will look at your website and social media platforms long before ever setting foot in your office. They'll want to gauge whether they will feel comfortable working there, so make sure your language, tone, and visuals appeal to all.
Ditch outdated maternity and paternity leave in favor of a parental leave policy instead. Incorporating a single parental leave policy eliminates those traditional gendered norms that often discriminate against women and instead allows new parents to incorporate a better balance of responsibility into their lives.
Make company events accessible to all. Your employees aren't the only ones in need of consideration. When inviting the public to a corporate event, look at details such as wheelchair accessibility and gender-neutral bathrooms.