Marketing to Veterans without Offending
With Halloween already fading in the rearview mirror, Veteran's Day is fast approaching. Many companies are planning on marketing to veterans; while this is well-intentioned, it can backfire if not executed properly. In order to prevent inadvertently offending or alienating our military heroes and their families, be careful when crafting your message.
Veteran's Day Do's and Don'ts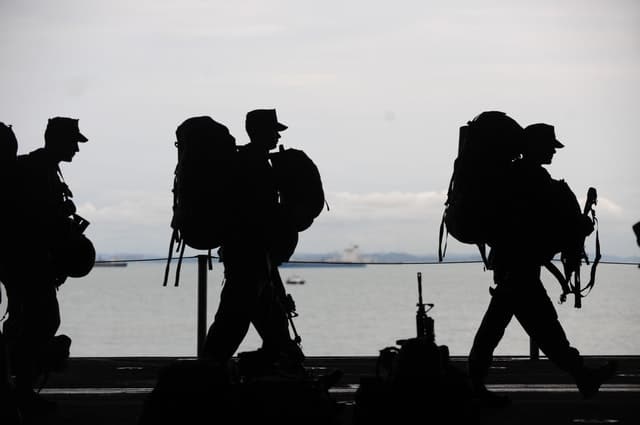 With 1.3 million active duty troops and 20.4 million American vets, military personnel make up a significant percentage of the population. It's natural to want to thank them for their service, but many civilians don't fully understand the role veterans have played in society; these misconceptions can hurt your branding efforts when attempting to appeal to veterans. To be sure not to offend or annoy, be aware of the following:
Know the difference between Memorial Day and Veteran's Day. There is no bigger gaffe than wishing a veteran a happy Memorial Day in November. Besides, Memorial Day is meant to honor those courageous veterans who have fought in combat – for many, it is a solemn occasion that is never considered "happy." Veteran's Day, by contrast, is an opportunity to honor all veterans of the armed forces; it is perfectly okay to wish somebody who has served a "happy" Veteran's Day and to thank them for their service. The important thing is making sure your message is genuine; don't hop on the Veteran's Day bandwagon just because everybody else is doing it or it's a great excuse to have a sale. Do so because you care.
Get the details right. The military is known for its discipline and strict adherence to the rules. When creating a military-themed advertisement, make sure you get all the details right. Veterans will notice if the person in your ad doesn't look the part (e.g., disheveled uniform, incorrect rank, etc.). Before signing off on an ad, have a veteran take a look at it first. There's probably one right there in your office!
Avoid stereotypes. Stereotypes are a no-no in all marketing; unfortunately, the practice is especially prevalent in military-themed ads. Not all veterans have PTSD or suffer from depression and mental anguish. Likewise, not everybody who served in the armed forces fought in combat, and they don't all share the same political views!
Aim for diversity. Keep in mind the following facts: 16 percent of all enlisted servicemembers are women; 43 percent of men and 56 percent of women are racial minorities; 163,000 are transgender; and 70,000 are gays or lesbians. The military is a lot more diverse than you might think (see: "avoid stereotypes," so your marketing efforts should reflect this.
Put your money where your mouth is. It's one thing to declare that your company "supports the troops." But those are just hollow words unless you can back them up. Consider hiring veterans, hosting job fairs, or partnering with veteran's organizations to show you are truly committed to their cause.