Mental Health Apps are a Valuable Supplemental Tool
Mental health is a topic that often receives little attention, yet it's an ongoing concern for employers. With the coronavirus pandemic affecting everyday life to such a big degree, there is a greater need for mental health support than ever before. Fortunately, there are several smartphone apps that can help those in need.
The Mental Health Toll of COVID-19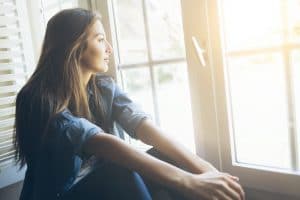 Data from pharmacy benefit management company ExpressScripts shows a 34.1 percent increase in anti-anxiety medications between mid-February and mid-March of this year, an uptick linked to the coronavirus pandemic. In one week alone (March 15, when social distancing and stay-at-home orders began going out), 78 percent of all antidepressant, anti-anxiety and anti-insomnia medications were brand new prescriptions.
Employers are well aware of the pandemic's effects on their workers. Nearly two-thirds of all companies surveyed anticipate their employees will be experiencing elevated levels of stress and anxiety over the next six months, and six in ten are planning on helping their employees manage the mental health burden. The issues they are dealing with range from loneliness and insomnia to relationship woes and depression associated with the loss of freedom and their normal routines.  Many employer-sponsored health plans include mental health coverage, and mental health apps—while not intended as a replacement—can help supplement these resources, providing individuals in need with a cost-effective way to access help while avoiding the stigma often associated with mental health care. People otherwise reluctant to seek help are often more comfortable using an app.
There are a wide variety of mental health apps available, but not all of them are appropriate for every employee. Some function as provider networks while others are narrowly focused on specific issues. Finding the right mental health app takes a bit of legwork and is dependent upon your own unique circumstances. You'll want an app that is effective, efficient, easy to use and convenient. Employers looking for recommendations are encouraged to obtain references from companies with similar employee demographics to help gauge how useful a particular app will be with their workers.
Key features to look for in a mental health app include:
Security
Develop credentials
Price
Success metrics
Communication tools
User support
To ensure an app is meeting your employees' needs, it's important to evaluate their overall experiences and outcomes to make sure the app is delivering as expected. A great starting point is the Digital Tools and Solutions for Mental Health guide, designed to help HR personnel learn more about different mental health apps. The guide lists two dozen apps and their main features, including the conditions they focus on (e.g., stress, depression, anxiety) and types of intervention offered (coaching, meditation, clinical therapy, etc.).