Office Holiday Party Alternatives
'Tis the season for office holiday parties, but not all employers are jolly over the prospects of hosting a traditional party. They're a lot of work, after all, and cost money. With expenses on the rise and budgets holding steady, many employers are looking for low-cost alternatives to office parties that will help boost morale while still providing fun.
Embracing the Holiday Spirit Doesn't Require an Office Party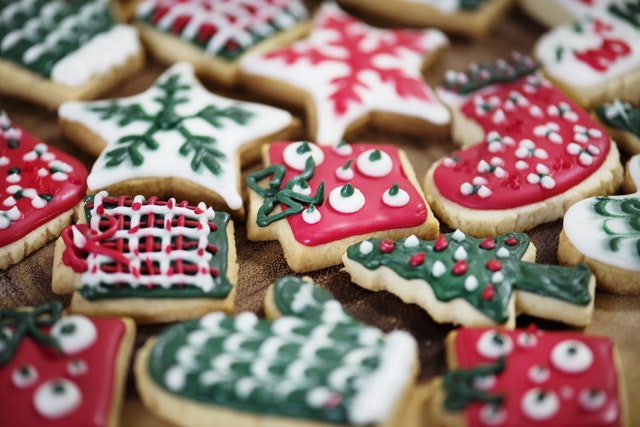 To be fair, a majority of employers surveyed (about 70 percent) still hosted holiday parties for their employees between 2014-2017. But choosing not to have a party doesn't make you a Grinch as long as you can find an alternative. Some cheap, low-stress, fun options to consider include:
An employee cookie tasting. No matter which way the cookie crumbles, your employees are sure to appreciate an afternoon spent sampling holiday baked goods, be they cookies, cupcakes, or other sweet treats. Supply beverages such as punch, cocoa, and hot cider, and encourage employees to bake cookies or other treats to share with coworkers. You can choose to make it a contest if you want and offer prizes for the best cookies. Make the event extra festive by playing holiday music.
Have an ugly holiday sweater day. Tacky, garish holiday sweaters are all the rage these days! They're a great way to relieve stress and have a little lighthearted fun. Take plenty of photos and post them to your company's social media pages – this is an excellent way to show patients your lighter side. You can even offer prizes for the best – err, worst – sweaters to really fuel the competitive spirit.
Hold a cubicle decorating challenge. Nothing gets people into the holiday spirit more than a festively-decorated office. Encourage employees to decorate their cubicles or work areas and offer prizes for the best decorations as decided by an office-wide vote.
Schedule a potluck lunch. Potlucks are popular any time of the year but especially fun during the holidays. Whether your employees are budding Gordon Ramseys or more likely to scout the supermarket aisles for something less labor-intensive, potlucks are an excellent opportunity to break up the routine and share a delicious meal together.
Have lunch catered. If you'd prefer to take the burden off your employees, a catered lunch is a great way to show your appreciation for their hard work without breaking the bank the way a big holiday party would, especially when alcohol isn't part of the equation.
Participate in a Secret Santa gift exchange. Drawing a name from a hat and finding an inexpensive gift for a coworker is a time-honored event that doesn't cost a lot of money but generates plenty of fun. Be sure to set a reasonable price limit for the gift ($25 or so) and make participation optional so there is no obligation on anybody's part.
Make a charitable contribution in lieu of a party. Making a donation to a local charity or collecting food and clothing for the needy during the holidays is a great reminder that there are less fortunate people in need. Many people find charitable giving motivational and employees may be inspired to help out by volunteering their personal time, as well.