Organizational Safety Practices Can Protect Health Care Workers
Our nation's health care workers are on the front lines, and the pandemic serves as a reminder of the risks they face every day. Even before COVID-19, the health care industry averaged more than 550,000 work-related injuries and illnesses every year—more than any other U.S. industry. As of June 4, 72,346 health care workers in the United States had been infected, with nearly 600 deaths resulting.
Safety Practices for the Health Care Industry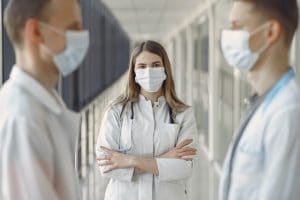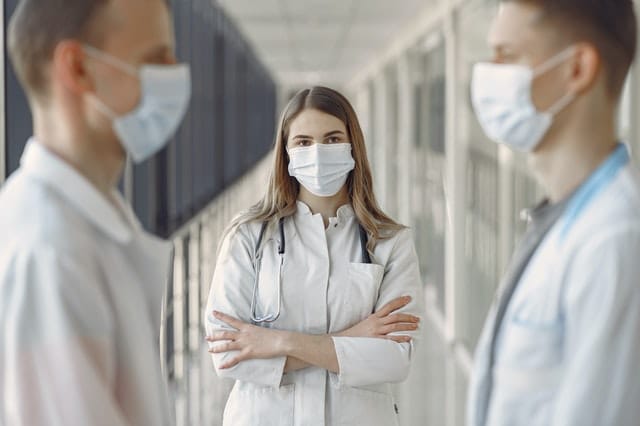 The risk to health care workers is unfortunately going to be higher, but infection is preventable. By emphasizing safety, the health care industry can take the steps necessary to limit the risk to these valuable workers. Here are some practices that can be implemented.
Make zero workplace injuries and illnesses the goal. This may sound unrealistic on the surface, but by vowing to completely eliminated on-the-job illness and injury, you are setting yourself up to think strategically and innovatively. Organizations such as Duke Health in North Carolina realized early on that preventing employee-to-employee spread was every bit as important as patient-to-employee spread and that social distancing alone wouldn't be adequate, and instituted morning safety huddles, began screening all employees for signs of infection, and provided surgical masks for employees before the practice became standard. This type of forward-thinking has resulted in no Duke Health staff member contracting COVID-19.
Make safety an uncompromisable top priority. Health care workers should never be sent to do their jobs without proper safety tools. If they do not have personal protective equipment (PPE), they should be barred from patient care. Top organizational leaders who make this commitment are able to improve safety procedures more quickly than their counterparts and demonstrate a willingness to take extreme measures to protect their most valuable assets.
Make safety transparent and learn from your mistakes. Attempting to cover up safety issues leads to mistrust and puts your staff at risk in the future. Be transparent when incidents occur without resorting to blame; doing so will help you understand the underlying causes and work together to find solutions that will help prevent future safety problems.
Make huddles a part of your daily routine. Daily huddle systems are a proven method of ensuring management and improvement systems work together for the common good. These brief meetings (ideally, less than 15 minutes) should take part at all levels of the organization and provide a platform for sharing the latest and most important information concerning the crisis. They allow you to view real-time data and respond proactively and quickly to new and emerging trends.
There is no way to ensure complete safety, but by following these steps, you will greatly reduce the risk faced by your staff and help promote a safer work environment, reducing the number of workplace injuries and illnesses.