Technology Diversity is Key in Preventing Bias
A top Facebook executive has issued a warning: as artificial intelligence (AI) continues to gain traction, technology firms will need to take a close look at their algorithms in order to prevent sexist discrimination against women and girls.
Top Facebook Executive Says Tech Industry Must Do More to Promote Women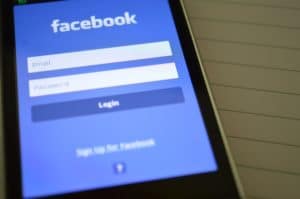 Facebook Inc.'s operations chief, Sheryl Sandberg, recently raised concerns that the technology industry, largely dominated by males, must take steps to hire more women to ensure accurate representation of the billions of people using various platforms.
Speaking to the Thomson Reuters Foundation in London, Sandberg—considered one of the most influential women in technology—said, "We really have to work hard to not have those biases become part of technology, which means we need more women in the field."
Sandberg is best known for her feminist "Lean In" initiative that raises awareness of sexist barriers in the workplace and encourages women to seek high-level jobs. She previously worked for Google before taking a job with Facebook; over the past ten years, she has been a key force in turning the social networking site into a global powerhouse.
The Facebook executive acknowledges that technology has given women a voice and provided them with access to resources, but the industry is slow to promote women into top-level positions thanks in large part to its traditionally male-dominated culture. Too few women are pursuing computer science degrees, and even those who do aren't always able to meet their full potential. There is still a long-held stereotype, she says, that women are viewed as emotional while men are seen as natural leaders. These biases tend to make their way into technological programming. Sandberg believes that more women should be encouraged to enter the computer science and technology fields in order to ensure diversity.
Sandberg is not alone in her criticism. Even Tim Berners-Lee, the inventor of the World Wide Web, warns that AI requires better testing in order to prevent discrimination against minorities. In 2018, Amazon came under fire when its AI recruiting software was found to discriminate against women, and the United Nations has attacked voice-activated digital assistants for reinforcing social norms.