Technology Trends for 2020
Technology continues to evolve at a rapid pace. Just when you think you're all caught up with the latest innovations, something new pops up. If your practice is to enjoy long-term success, it's crucial you stay abreast of the latest tech trends or risk falling behind. This involves a mindset focused on looking toward the future and being ready to take advantage of new opportunities as they emerge.
Seven Tech Trends Poised to Transform Business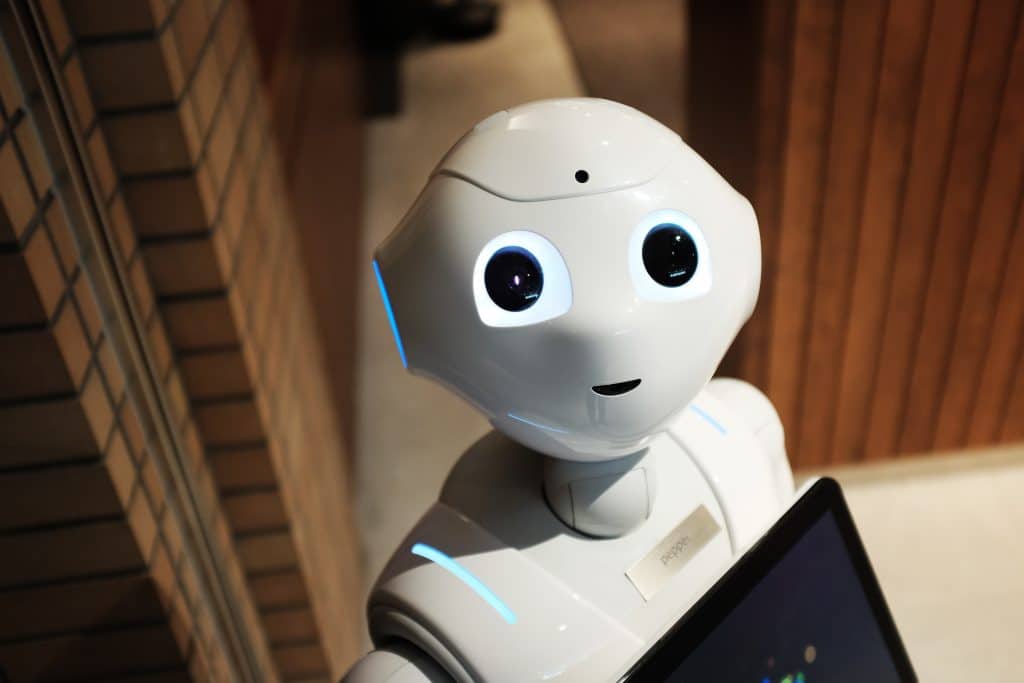 Though nobody has a crystal ball, clear tech trends are emerging that experts predict will make a key impact on business in 2020 and beyond. Expect companies to embrace the following technologies:
Artificial Intelligence. Already, artificial intelligence (AI) is making a splash across various industries. Companies are focusing on ways in which AI can streamline operations while improving the overall customer experience. As people become more used to working with AI on a regular basis, there will be more of a push for corporations to design and implement AI-based systems. However, the technology is cost-prohibitive to many, so the trend for 2020 will be to use AI applications through providers offering as-a-service platforms. Businesses need only input their data and algorithms will do the rest. These platforms are pretty broad in scope today, but in 2020, there will be a shift toward custom applications specific to individual organizations.
5G Data Networks. The 5th generation of mobile internet connectivity is being rolled out now, and it promises to deliver even faster download/upload speeds and more stable connections. As 5G expands in coverage next year, data plans will drop in price, enabling organizations of all sizes to take advantage. Increased bandwidth will enable faster collection and transfer of data, leading to further advances in integrated computer systems and smart devices/machinery.
Autonomous Driving. Self-driving cars have had their stops and starts over the past couple of years (no pun intended), but the signal from Elon Musk is that Tesla will release a completely autonomous vehicle by next year, and cars with autonomous features such as automated braking and lane-changing will become increasingly popular. Security and entertainment options will also become more automated. We'll see trucking and shipping companies rely more on autonomous driving technology in 2020, as well. All of this will necessitate changes to current laws and infrastructure updates as we make the shift toward autonomy.
Personalized and Predictive Medicine. Health care has not been immune to rapidly-changing technology; in recent years, wearable devices such as smartwatches have become all the rage. Data-capturing abilities continue to improve, paving the way for smart devices that will be able to predict medical problems in users before they even notice any symptoms. Treatment will become more personalized as doctors are able to prescribe medicines with precision accuracy based on data feedback.
Computer Vision. Computers will become better equipped to identify objects, people, and places based on photographs and images. We are already seeing this in smartphone cameras that are able to differentiate faces from other body parts. Computer vision will be a boon to autonomous vehicles, manufacturing lines, and security cameras, among other applications. In 2020, expect to hear more about facial recognition—as well as the inevitable accompanying concerns over privacy.
Extended Reality (XR). You've probably heard of virtual reality and augmented reality. Extended reality combines these and other technologies to create a more immersive digital experience. Video game enthusiasts have been benefiting from the technology for years; in 2020, virtual and augmented reality is expected to make inroads into the business world, particularly in applications involving training and simulation.
Blockchain Technology. Blockchain is a sort of digital ledger that allows users to record transactions safely thanks to built-in encryption. It's been around for a few years but hasn't really caught on with the mainstream yet; expect that to change in 2020 as early adopters like FedEx, Walmart and Mastercard begin to show positive results. Even Facebook is getting into the game with the planned launch of its own blockchain-based cryptocurrency in 2020.