Thanksgiving Marketing: Ideas That Won't Ruffle Any Feathers
Once November rolls around, many companies eye the holiday season as a prime opportunity to engage in marketing efforts. Most set their sights on Christmas, but Thanksgiving should not be overlooked. This holiday offers some great and unique ways to get your messaging across and can help you stand out from the crowd.
Show Thanksgiving a Little Love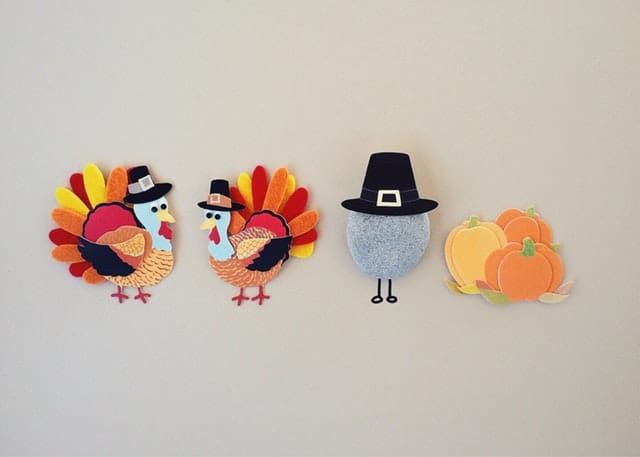 Few shy away from digging into the traditional Thanksgiving feast on the fourth Thursday in November, but for all the gusto shown to the meal, companies are less likely to formulate a marketing plan for the holiday. With Thanksgiving, Black Friday, and Small Business Saturday all falling within a three-day span, there is certainly ample reason to market during this period! You may be able to kill three birds with one stone. (No pun intended. We know turkeys have suffered enough indignities already this month.)
Even if your main marketing push is designed to coincide with Christmas, there are still small Thanksgiving-themed elements you can incorporate into your messaging. Strategies to try the end of this month include:
Volunteer your time. Thanksgiving is the perfect opportunity to give back to the community. Try serving dinner to the homeless or spending a few hours in an animal shelter. You might also consider donating some of your proceeds to a local charity of your choice.
Update your social media accounts to reflect the holiday. Changing your profile picture to incorporate seasonal elements is one of the easiest ways to inject a little Thanksgiving cheer into your marketing. Autumn leaves, turkeys, pumpkins, pilgrims, and fall colors all send the right message. You can also create a custom hashtag to share on your sites throughout the month to help drive engagement, perhaps something like #givethanks.
Market your products and services to the season. The holiday season can be especially hard on people with hearing loss, so why not offer free hearing screenings in November and create Thanksgiving-themed content such as a blog post sharing tips on hosting dinner for hearing-impaired guests?
Send cards and thank-you notes. There is no more appropriate time of year to give thanks than now! Thanking patients for their business by sending out handwritten notes or cards is a great way to show you care and an excellent personal touch that could prove to be even more effective than a holiday-themed ad!
Host a Thanksgiving-themed event. If you've been planning an open house, schedule it to coincide with the holiday. This way you can serve pumpkin-flavored treats, raffle off a few turkeys, and give thanks to your patients in person – all guaranteed crowd-pleasers!
When it comes to Turkey Day marketing, the sky's the limit. Get creative and your audience will be sure to gobble up your message!