The Growing U.S. – China Technology Divide
Relations between the world's two largest superpowers are at an all-time low, and the Trump administration's well-publicized crusade against TikTok and WeChat demonstrates the widening technology gap between the countries.
President Orders Sanctions Against Popular Chinese Social Media Platforms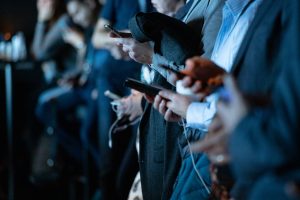 In August, President Trump gave China what amounted to an ultimatum: he ordered ByteDance, the parent company of TikTok — a wildly popular social media platform devoted to short-form mobile videos — to sell its networking service to a U.S. company within 90 days, while also banning Tencent, the owner of another popular Chinese social media app, from operating in the United States.
TikTok has approximately 800 million users worldwide and is valued at $20-$30 billion, making it an attractive acquisition for American companies such as Microsoft and Oracle. With one billion active monthly users, WeChat is the world's largest standalone mobile app. Its users enjoy news (both sanctioned and unsanctioned) and gossip and have access to online payment systems. It's a popular tool for Chinese living abroad to maintain contact with relatives and friends back home.
The reasons for these sanctions boil down to security concerns. The Trump administration believes both compromise the safety of users' personal data, which they feel could be exploited by Chinese intelligence — something that could jeopardize national security. China denies these allegations and believes they are part of a border attempt to prevent Chinese firms from doing business in the lucrative American market. In retaliation, they are threatening to deny Chinese export licenses for certain commercial technologies to U.S. companies in an effort to prevent the sale of TikTok to an American corporation. Their Ministry of Commerce has also taken steps to restrict the export of technology that could be used to analyze personal data. For its part, the U.S. government has been unable to offer any hard data as proof of its claims.
This standoff between global giants is evidence of a growing U.S. – China technological divide primarily centering on data security standards. The U.S. is committed to a "clean network" that specifically targets China, while the Chinese government is pushing for "cyber sovereignty" that would allow countries to establish their own internet security protocols. Disagreements between the countries have been ongoing for years, dating back to the imposition of trade tariffs in 2018. It's amounted to a battle between the world's two largest economies for global dominance and threatens to impact already shaky relations between both governments.
Regardless of who holds power in January 2021, the next administration will have to consider whether this growing technology divide will benefit anybody in the long term.