The Military is Embracing Telehealth
Thanks to new and improved technology, telehealth is growing in popularity these days. It isn't just making inroads in private and public sectors; increasingly, military personnel are able to take advantage of its benefits, as well.
Benefits of Telehealth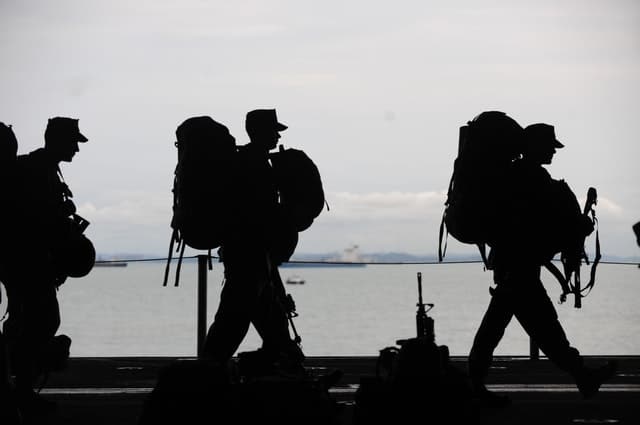 Veterans generally have access to excellent health care benefits, but that won't do them much good if they live far away from VA facilities. To combat this – pun sort-of intended – the Veteran's Administration has established VA Video Connect, a telemedicine application that enables patients to be examined by VA providers from the comfort of home. The system works by using encryption to connect veterans with health care providers, ensuring a secure and private session. It provides convenient health care options for patients, eliminating the need to travel great distances – especially helpful to those veterans who live in rural areas with little or no access to VA facilities.
Federal agencies that provide health care have relied on telemedicine for some time now. But with technology becoming more integrated and mobile, and more widely accepted by both providers and patients, it's really beginning to take off now. Jennifer Covich Bordenick, CEO of the eHealth Initiative – a nonprofit organization pushing for technology-driven improvements in health care – predicts virtual visits will outnumber in-person visits within the next ten years. "It's just exploding," she reasons. "Patients love the convenience of it, and it allows health care organizations to increase access, reduce their no-show rates and avoid a lot of inefficiencies and costs."
The VA is at the forefront when it comes to utilizing video to improve care for the nine million veterans enrolled in its health care programs. Its telehealth system connects providers and patients at more than 170 medical centers and hospitals, 300 community-based veterans centers, and 1,069 outpatient clinics, helping those in underserved areas gain access to a variety of specialty services including mental health care, substance abuse counseling, dermatology issues and post-surgical and post-hospitalization follow-up.
Other agencies are taking note. Last year, the Army launched its own Virtual Medical Center in Texas in order to better enable and synchronize video-based care and to aid operational readiness. By providing medics in combat zones with telehealth kids complete with high-definition cameras, digital stethoscopes and remote monitoring equipment, field personnel are better prepared to evaluate the condition of wounded soldiers and provide life-saving care.
Military telehealth isn't without its challenges. Licensing and privileging, workflow issues, and overall awareness are all potential stumbling blocks. But these should all work themselves out over time, and the day is sure to come where it is widely accepted and used by a significant portion of the population.