The Trend Toward Casual Workplaces
Once upon a time, dressing casually was a treat granted to employees once a week at most. Casual Friday became a trend in the '90s; nowadays, more and more companies are instituting a full-time casual dress code, with exceptions being made for important client visits or off-site meetings. Like it or not, the only place you are likely to see workers dressed in suits, ties, and polished shoes is on "Leave it to Beaver" reruns.
The Move Toward Dressing for Comfort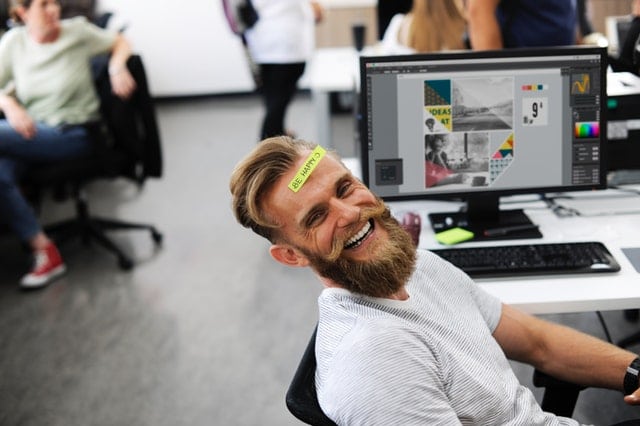 As with many trends in the workplace, the move toward casual attire in the office every day of the week can be attributed to younger people in the workplace – both Millennials and their next-generation twentysomething counterparts, Generation Z. According to the Society for Human Resource Management's 2018 Employee Benefits report, about half of all organizations responding to last year's survey have instituted casual dress codes for every day of the week, an increase of six percent over 2017.
Facebook founder and CEO Mark Zuckerberg gets a lot of credit for this. Millennials have grown up watching Zuckerberg and other tech and creative business leaders show up for work each day in t-shirts and jeans – and they like it, viewing the flexibility a casual dress code offers as an opportunity to show off their personality and flair. Millennials and Gen Z'ers value comfort and contribution over pomp and presentation. The trend has shifted so drastically that one well-known company, Airbnb, has gone in the other direction and instituted Formal Fridays, giving their employees the option of dressing up – instead of down – on Fridays.
Many view formal attire as an outdated concept that promotes a sense of structural corporate hierarchy through dress. A casual dress code, by contrast, is seen as an embrace of innovation and entrepreneurship.
If you haven't yet instituted a casual dress policy in your office but are considering it, there are a few things to keep in mind. For starters, make it clear that not everybody is required to dress down. A casual policy is meant to provide employees with an opportunity to wear clothes that make them comfortable. For some that will be jeans, while others might stick to more formal khakis or modest skirts. It's also important to establish clear rules so employees don't take advantage of a more lenient dress code. Make sure to draw the line at inappropriate clothing (i.e., ripped or baggy jeans, shorts, flip-flops, tank tops, revealing attire). Make your policy as clear and specific as possible so there are no misunderstandings and communicate it to all employees in writing.