Why Canadian Healthcare isn't Perfect
Healthcare has long been a heated topic of debate in the U.S. One need look no further than the recent Democratic debates to see how important the issue is for the various candidates. Many people point to Canada's healthcare system as a shining example to strive for, but the truth is, there are some real problems with the system.
Big Pharma: A Familiar Problem North of the Border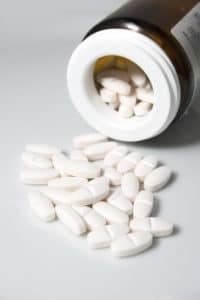 Few would argue that the American healthcare system is in dire need of an overhaul. It's outrageously expensive and those without insurance can find themselves in deep trouble should they encounter serious medical issues. U.S. residents spend nearly twice as much on healthcare as those living in nearly every other high-income country, including Canada. Adding insult to injury, our neighbor to the north performs better on everything from infant mortality rates to overall life expectancy.
But for all its pluses, the Canadian healthcare system is not perfect. Though its national universal insurance program is the envy of many nations, there is no equivalent drug plan—and what does exist seems cobbled together. There are over 100 government-run drug plans and 100,000 private plans across the country…and many Canadians end up paying out of pocket for prescription drugs. The average household pays around $755 annually in premiums and co-pays for prescription drugs. Those with chronic conditions can pay significantly more, and financial barriers for prescriptions lead to hundreds of premature deaths each year, according to the Canadian Federation of Nurses Unions.
Just as Medicare for All is a hot topic in the U.S., a push for universal prescription care is getting a lot of publicity in Canada. But it's running into the same sort of political roadblocks as we're seeing in the U.S., with competing political parties at odds over the issue. Polls show 91 percent of Canadians support universal prescription drug coverage, which would save about $3 billion a year and cut down on ER visits and hospital stays. The problem with passing such a law should prove familiar to Americans: the influence of Big Pharma. Canadian drug companies wield their influence through lobbying efforts to doctors and politicians, stymying efforts to get legislation passed.
There is no doubt that Canadian healthcare works on many levels and will continue to be at the center of the Democrats' debates in the U.S. But we should remember that the country's prescription drug policies prevent it from being the perfect system many believe it to be.