Why Startups Are Suddenly in Trouble
There's no such thing as a truly recession-proof industry, but technology has come close. Tech start-ups have been booming over the past decade, but some analysts are wondering if the bubble is about to burst…and if it does, what happens next?
Going Public Can Be a Wakeup Call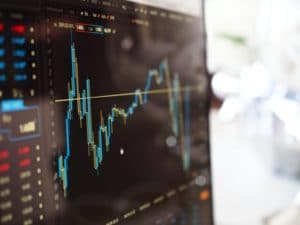 Technology has long been viewed as an industry leading the charge when it comes to new jobs and innovation. Companies that are now industry giants (Uber, Airbnb), relatively unknown just a decade ago, thrived on investment dollars and ended up disrupting well-established industry players. These and other startup companies have been immensely successful in besting long-standing competitors—but after years of unparalleled growth, they suddenly look vulnerable.
Consider this: over the past four months, over 8,000 jobs have been cut by startup companies as a result of falling revenue and a drop-off in investments. Experts don't expect the fallout to be as severe as the well-publicized dot-com bust in the early 2000s; after all, venture capitalists still have plenty of money to invest, and some startup companies are doing quite well. But this does serve as a wake-up call for an industry that has known nothing but optimism for quite some time now.
Many workers who jumped at the chance to work for start-ups did so because of the tantalizing possibilities and belief that their company could be hailed as "the next big thing," but it's always been risky joining an unestablished company…and many are finding this out the hard way as they are laid off. Humans aren't the only ones at risk. Even as AI continues to make inroads, some startup companies are parting ways with robots and other automated systems.
Unfortunately, it doesn't appear that the tide will turn anytime soon. Startups that have been wildly successful initially run into problems once they go public; Casper is a prime example. Though the mattress company was able to raise over $300 million in venture capital, once it went public, stock prices plunged. Two other big names, Uber and WeWork, have experienced widespread layoffs. This has other big-name startups due to go public this year, like Airbnb and DoorDash, understandably skittish—especially considering both companies are losing money.
All industries are cyclical, and technology is no different. There will always be a push for innovation and new companies willing to step up to the plate. It might just take a little while before the good times are here again.